Raptor Domain
Private Experiences
Duration: 1 Hour
Raptor Domain
Private Experience
Private presentations are an unforgettable experience where you can get up-close with up to six birds of prey, including your favourites. Whether you just want to meet Eagles or see a whole range of birds, let us know which species you would like to meet when making your booking and we will do our best to ensure your session includes your favourites.
If you love reptiles as much as we do we can split your private experience with 30minutes of birds and 30 minutes of reptiles or a full hour session with just reptiles!
Cost: $500 for up to two participants
additional participants 12 and over $100
additional participants 3-11 $80
Duration: 1 hour
Times: May 1st – September 30th – 10.15am
October 1st – April 30th – 10.15am and 4pm
(additional morning encounter available if 10.15am is booked out).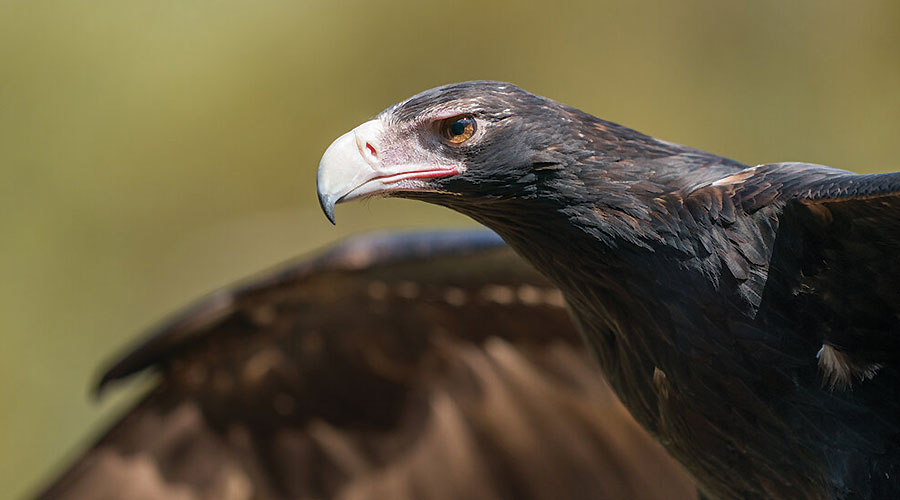 Eagles
Bask in the magnificence of our Wedge-tailed Eagles up close when you meet one (or more!) of our rescued Wedge-tailed Eagles. If you are over 12, put on a glove and feel their strength as you learn all about their individual stories. Request a flight and we will endeavour to fly our incredible White-bellied Sea Eagle or Wedge-tailed Eagle as well.
Owls
We have a range of beautiful Owls ready to make sure you have a hoot during your private experience. Listen to the silent flight of our Barn Owls or feel the softness of our Masked Owl as she sits on your glove; marvel at our Sooty Owls stunning colours or Barking Owl's piercing yellow gaze; or say hello to our Boobook Owl who absolutely loves children.
Falcons, Kites, Hawks and Kestrels
Speed, agility and aerobatics are all incredible traits that our Falcons, Kites, Hawks and Kestrels display naturally. See Hobby or Brown Falcons catch lures or the Kites catch food in-flight. Meet our rarer birds such as our Buzzard or Pacific Baza or watch our tiny Kestrel hover above your heads.
Cockatoos and predatory birds
Chat with our cockatoos, have a laugh with our Kookaburras, or applaud our magpies as they practice their skills. Try find our camouflaged Tawny Frogmouths before meeting them up close or see our bush-stone Curlew as she pretends she's a log.
Reptiles
Snakes, Lizards and Spiders oh my! Experience the best scales Australia has to offer meeting some of our friendly pythons and lizards. If its venom you're after, sit back and watch as our experienced trainers bring out some of Australia's most venomous snakes for you to see.
If you can't decide, let us choose for you and we will surprise you with some of our favourites!
We always strive to bring out your requested birds but please keep in mind that all bird interactions are at our keepers discretion and keeping our birds happy, safe and comfortable is our upmost priority. Some birds only fly at certain times of the day so you may meet your favourite on the glove but they may not fly. Regardless of who you meet during your private encounter it will be the experience of a lifetime.
Visit Raptor Domain
Gates open 11am - 4pm
Open 10.30am SA school holidays
58 Seal Bay Rd, Seal Bay SA 5223